3 Incredibly-Easy Family Organizing Hacks
Wouldn't it be nice if you were able to concoct solutions that are both clever and stylish for the mess and mayhem that life with kids entails? Lucky for us, mom-of-six Gabrielle Stanley Blair is that person. She shares her inspiring ideas for creating a great-looking, high-functioning home at designmom.com and in her new book, Design Mom: How to Live with Kids: A Room-by-Room Guide (Artisan Books, 2015). Here, three ways she organizes paperwork, keeps on top of schedules, and corrals odds and ends.
Add a paper sorter inside the entry. Sort and store bills, permission slips, sleepaway-camp packing lists, birthday-party invites and the like, as soon as they come in the door. That way you'll know where to find them—and where to pick them up if they need to go back out the door. The sorter can sit on a table or, where space is tight, hang on the wall, as shown here. Add colored file folders and designate a slot for each family member or for different kinds of paperwork.
Use a sticky-note calendar. It's fast and easy, and you can put it up wherever it's most convenient: on a wall, a window, a bulletin board, even inside an armoire. Put up enough stickies for three months, and you can plot out the whole summer! Just start midweek, with the first Wednesday, then finish out the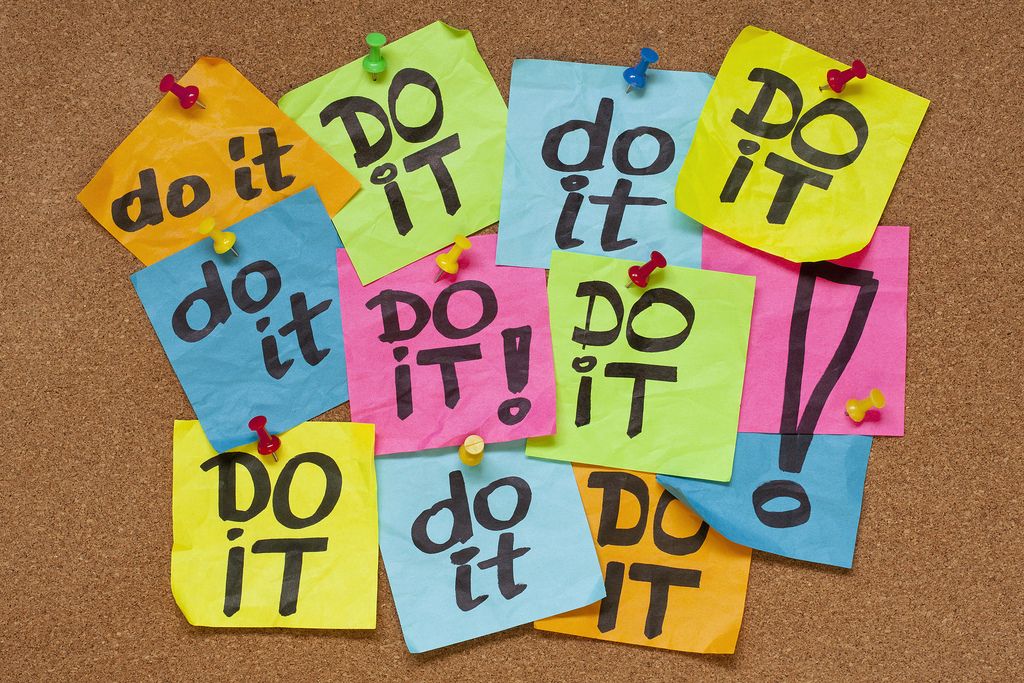 row, Sunday through Saturday, eyeballing a straight line (it's easy to adjust!). Add the remaining rows as needed, use a marker to add numbers for the dates, plus an extra sticky up top with the month. This one uses 3-inch squares, which create a nice grid, but you can use larger rectangular stickies if you have a lot to jot down.
Make a fabric-covered bulletin board—or lots of them. It's a handsome way to get papers, mementos, even lightweight items like necklaces and sunglasses off the desktop, the countertop, or the dresser top. Make one or two giant ones to lean against the wall, or a lot of smaller ones. To start, you'll need a 4-by-8-foot sheet of ½-inch Homasote wallboard (a type of sound insulation) from the home center, and a fabric of your choice (just avoid stripes, which are hard to keep straight). You'll also need a staple gun and ⅜-inch staples. Cut the board to size with a utility knife, or have it done at the home center, since the fibers make a bit of a mess. Lay the fabric facedown, place the board on top, and cut the fabric 2 inches wider all around. Wrap the fabric over the center of one side, and staple it three times. Do the same thing on the opposite side, pulling the fabric taut; repeat on the other two sides. Continue pulling and stapling as you make your way around the bulletin board, wrapping the corners as you would a present. Finish the front-facing edges with metal thumb tacks for a nailhead look, if you like.