Accepted Offer! Now What?
You've made an offer on a home and the seller has accepted. Depending on your contract, this period (in some states called being "in escrow") can go on for 30 days, 45 days, 60 days or more. To you, it may feel like someone put a ring on it: A promise has been made and preparations are under way for the "big day" (in this case, closing). Being excited is good; being prepared for "extra" and oddball things is even better.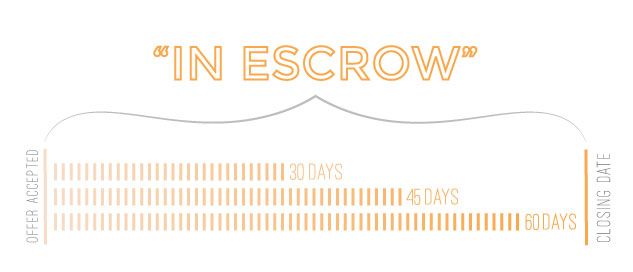 Your Home Inspection Uncovers Trouble
Maybe your inspector spots water marks on a basement wall, two feet up from the floor. You didn't notice them during walk through, but the inspector says they're signs of a serious flooding problem. The absolute worse, right? The extra $12,000 you must spend to mitigate flooding could be a deal-breaker if the seller bulks at adjusting price.
Plenty of issues, particularly in older homes, can come to light during your inspection. And that's a good thing. You need to know what you may be facing financially as a homeowner. And then you'll have to make a decision: Do you want to take on the problems, try to get a credit from the seller or bounce?
Negotiations with the Seller Go South
The sellers' agent informs your agent that they're not going to give you a credit for fixing the leaky gutters. They've already come down in price and they're not coming down any more. "Sometimes both parties draw a line in the sand," says Pat Slechta, a Massachusetts-based agent with Coldwell Banker Residential Brokerage. "People will say, 'It's the principle of the thing,' but it always comes down to money." Slechta says in cases like this, you must decide what's important to you. "Sometimes you have to lose the battle to win the war. You have to ask yourself: Do you want the house or don't you?"
Your Financing Falls Through
Between the time you were pre-approved and closing, something happened to scuttle the deal. You lost your job, or perhaps your partner opened up a slew of new charge accounts, which altered your credit profile. Holy crap!? In this case, talk with your loan officer to find out what happened and what you can do about it. Working with a mortgage broker? Good, good. With access to tons of lenders and programs, a broker may be able to try other financing avenues for you and/or help you figure out how to mend the problem, whether it's saving more or repairing your credit.
The Home Appraisal Came in Too Low
The appraisal is supposed to come from an independent, credentialed real estate specialist who knows the area. Supposed to. If the person's opinion of the home's value is much less than your purchase price, the bank will not want to lend you the money. The bank doesn't want to get stuck with a property that is worth less than the money it is owed. And you don't want to be in that situation either: owing more than the property is worth (being "under water" or "upside down," as they say). There are several possible solutions:
Work with your realtor to convince the seller to lower the price of the house.
Pony up more cash for your down payment so the bank is responsible for less.
Investigate the appraiser. Appraisers are supposed to be familiar with the neighborhood, but they also just look at comps on paper. It's possible that some oddball foreclosures or distressed homes in an otherwise decent area are pulling down the numbers, and the appraiser doesn't realize this. Work with your lender to make sure the appraiser has evidence of comps that make a good case for a higher value.
You may be wondering what money you'll lose if you walk. In each of these cases, your real estate agent or your attorney can help get your earnest money back. The home inspection fee, however, is money you can't recoup.