Greenwood Weekender Nov. 11-13
Welcome to another edition of the Greenwood Weekender, where we bring you local and surrounding happenings and events to make sure you're in the know about what to do this weekend.
As always, we hope you've had a great week so far and hope to help with making your weekend a memorable one.
So, with that being said let's look at what's going on this weekend around Greenwood:
---
Highlighted event of the weekend:
Center Grove takes on Warren Central at home in the 6A Regional Football Championship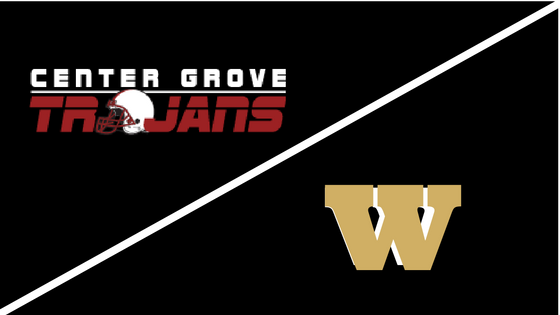 If you're looking for excitement and enjoy competition, this game will be a match of the titans. The two teams are ranked number 1 and 3 in the state and will duke it out tomorrow night at 7pm at Center Grove. The teams opened up their season by playing one another and the Warriors were able to come out victorious, securing the win with a late Micheal Tutsie interception returned for a score, with a final score of 21-16.
But... this isn't the first game of the season and it's the playoffs. I'm predicting the Trojans to get revenge in this game, with a score of 24-21. There is expected to be a full crowd, so make sure you arrive early enough to avoid long ticket lines and find a great seat.
Ticket prices are set by the IHSAA and will be $8.
---
Friday, Nov. 11
Center Grove vs. Warren Central 6A Regional Championship at home | 7:30 pm
Greenwood Girls Varsity Basketball Home Game vs. Herron

| 7:30 pm
---
Saturday, Nov. 12
Running For Amy | 9 am - 12 pm | Freedom Park
Bands of America: Finals | 7 pm
Greenwood Girls Varsity Basketball Home Game vs. Bishop Chatard | 7:30 pm
---
Sunday, Nov. 13