Greenwood Weekender Nov.18-20
Welcome to another edition of the Greenwood Weekender, where we bring you local and surrounding happenings and events to make sure you're in the know about what to do this weekend.
As always, we hope you've had a great week so far and hope to help with making your weekend a memorable one.
So, with that being said let's look at what's going on this weekend around Greenwood:
Highlighted event of the weekend (They Keep Winning)
6A Semi-State Championship: Center Grove Trojans @ Ben Davis Giants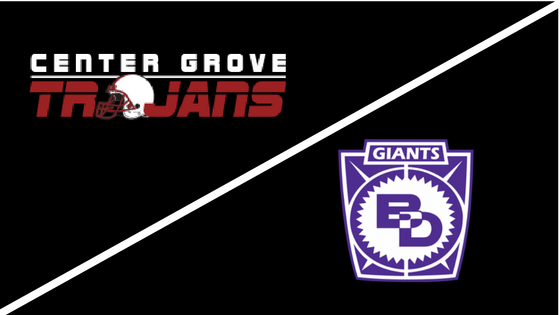 The Trojans were able to put the Warriors to rest with an unanticipated score of 28-7. Thankfully, my prediction wasn't even close. They will travel to Ben Davis for another inter-conference battle and rematch. The Trojans were victorious in their first match of the season, beating the Giants 21-7.
The Giants were able to make their regional championship game look like a warm-up by beating Cathedral with a final score of 51-21.
Both teams have had a plethora of landslide victories this year, but only one will be able to advance to the 2016 State Championship.
Ticket prices are set by the IHSAA and will be $8.
Friday, Nov. 18
Saturday, Nov. 19
Sunday, Nov. 20