Greenwood Weekender November 4-6
Welcome to another edition of the Greenwood Weekender, where we bring you local and surrounding happenings and events to make sure you're in the know about what to do this weekend.
As always, we hope you've had a great week so far and hope to help with making your weekend a memorable one.
So, with that being said let's look at what's going on this weekend around Greenwood:
---
Highlighted Events: High School Football Sectional Championships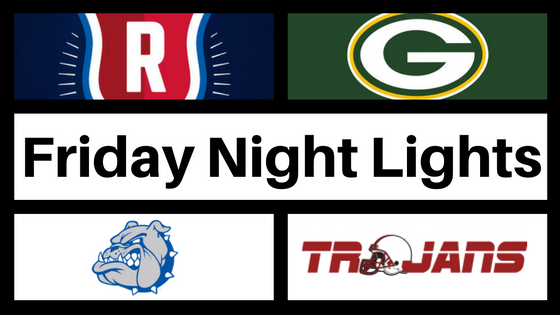 Friday Night will be an action packed night of high school football as the 8-3, Greenwood Woodmen will host an impressive 11-0, number 1 ranked, Roncalli Rebels. Greenwood was able to fly by Mooresville with a final score of 27-0, while Roncalli was able to get by Lebanon with a last second 23-yard field goal that gave them the victory with a final score of 34-33.
Center Grove will play host to the Columbus North Bulldogs. Both teams have impressive records of 9-1 and are looking to improve to 10-1 and to advance to the regional championship. The last time that the two met Center Grove was the victor with a final score of 34-7.
Both games will start at 7:00 PM, this Friday, November 4th. Ticket prices for each game is $6.
---
Friday, November 4th
Disney's: The Little Mermaid | 7:00 PM - 9:30 PM |
Center Grove Football Sectional Championship | 7:00 PM |
Greenwood Community Football Sectional Championship | 7:00 PM |
---
Saturday, November 5th
---
Sunday, November 6th