How Title Insurance Could Cause A Headache
Title insurance is in place to protect you and your lender should an individual or entity step forward with a claim that was attached to the property before the seller transferred legal ownership of the property or "title" to you. Not the sexiest part of the home buying process in most cases, right? But things can turn hella entertaining — think old "All My Children" episode. Keep reading for details, but first let's get through the 101 stuff.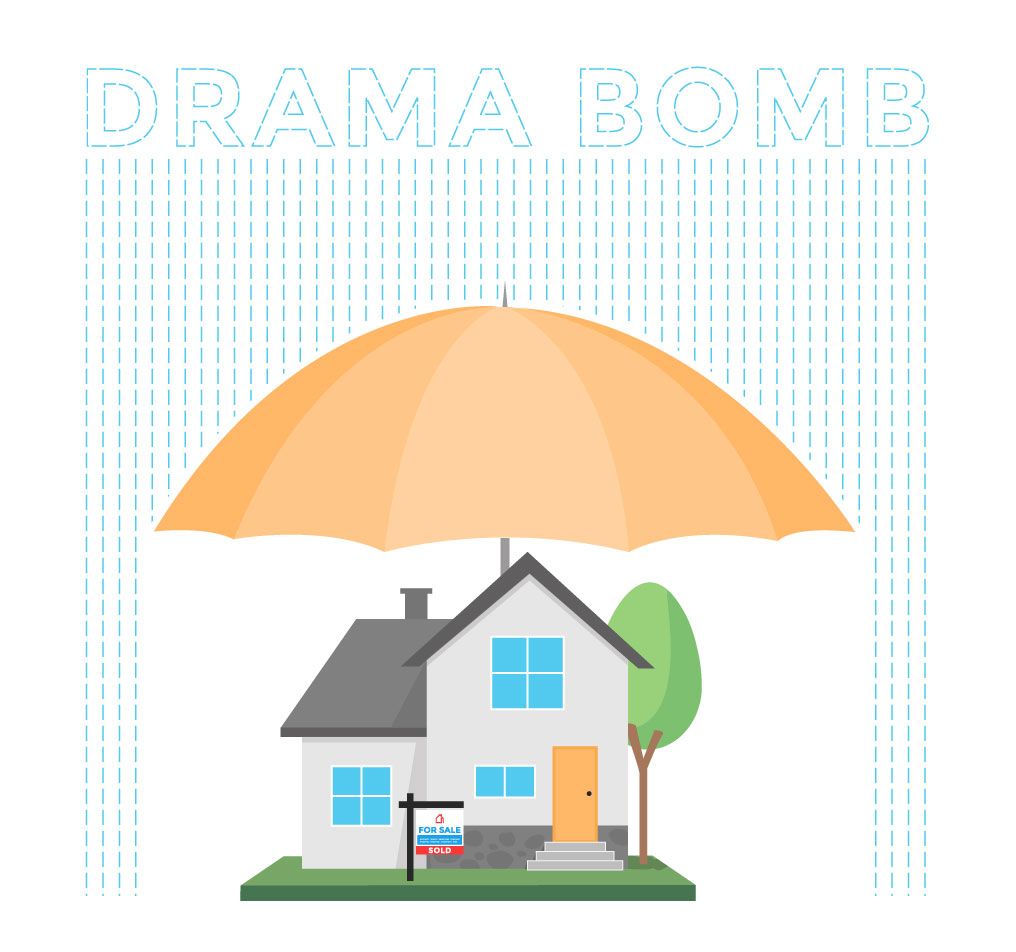 Types and Price of Protection
There are actually two types of title insurance. The policy you pay for at closing is for lender's insurance, and it covers the lender's investment. The price of the policy is dependent on the purchase price of the property, with a more expensive property yielding a more expensive policy. "It's rare that people shop around for title insurance, although they do have that option," says Illinois real estate attorney Joe Nery. It's usually chosen for you by the title company or real estate attorney.
Along with lender's insurance, you may consider owner's title insurance, an added assurance against any issue that would cloud the title or threaten your ownership. To find coverage and a rate that is right for you, shop around, request quotes and compare rates. Often, a discount comes if you purchase homeowners insurance and owner's title insurance from the same company.
Seriously Crazy Scenarios That Are Covered
The Lowdown on Liens
If this is your first time buying a house, the concept of a lien may be new to you. A lien is a legal right to possess someone's property until a debt is paid.
The most basic type, a tax lien is a legal claim made by the government against your property because you failed to pay a tax debt.
A mechanic's lien is filed by a contractor or tradesman who worked on your house. Let's say a previous homeowner had a new roof put on, then decided not to pay the roofer. Said roofer, after pestering the homeowner in vain for payment, could go to the county court and file a lien, which is a legal claim on the property that won't be revoked until that bill is paid. A lien attaches to the property, not the property owner. So, you (or your lender) can inherit that bill.
Typo Protection
Errors in the title, such as a misspelling of someone's name or an inaccurate description of the property, can call into question rightful ownership. Title insurance mitigates against that.
Long-Lost Heirs and Other Movie Plots
All kinds of over-the-top dramas can play out. There could have been a forgery in the chain of title. A divorced wife or husband could step forward to claim the property. A child, born after a man's death and division of his property, could demand his or her rightful inheritance. If a claim is successful and the property is lost, the title insurance company pays the bank for its loss.
A Background Check in Your Best Interests
To make sure the title is not "clouded" by any outstanding liens, mortgages, debts, unpaid taxes, violations or any of the variety of things that can show up but usually don't, says Nery, a title insurance company will do a thorough check on the history of a title before it issues a policy.
What happens if a problem IS uncovered, says Nery? "If there are liens or judgments, it becomes the seller's responsibility to clear the title, proving the liens are not valid or were satisfied."