How a Home Inspection Works and Why You Need One
Believe it or not, home inspection is not a requirement, although almost every home buyer these days hires a third-party home inspector as part of the purchase contract or even before he or she makes an offer. Why? A quality home inspection can save you stacks of cash and even, in rare instances, save your life or the life of a loved one if the home or one of its vital systems goes kaput.
If you are looking to buy a house soon, there is a good chance you will want to hire a home inspector. Here's what you need to know before you do.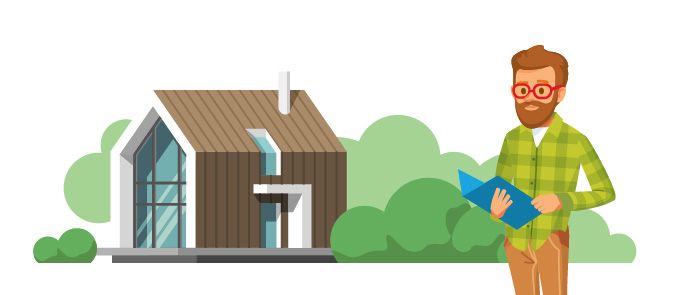 The Purpose of a Home Inspection
A thorough inspection can help you understand the type of home you are buying and the level of risk you may be taking by purchasing the home. Remember that houses come in all shapes, sizes and ages; every one presents its own unique maintenance challenges and risks. Perfect house? Nah, doesn't exist.
Home inspections have not traditionally been warranties or insurance policies, though some inspection companies offer insurance policies as a part of the service. Do your own research to find out if such a policy is right for you.
What Happens During an Inspection
A home inspection is a non-destructive, visual look at the systems in a building. An experienced home inspector can evaluate the benefits and drawbacks of the house design and the materials used for construction as well as identify maintenance items, all without damaging the house. Sometimes, in this process, clues or "red flags" pop up that indicate an underlying problem. Could be a structural concern or serious building moisture problems — who knows? When red flags start flying, a home inspector may recommend bringing in the big guns, a specialist who can further investigate the problem.
Finding the Right Home Inspector for You
Before hiring a home inspector, visit his or her website and look for a sample inspection report. Most quality inspectors shy away from check-box reports (those amateurs!) and instead provide computer-generated reports that include photos and narrative comments. Overall, the quality of the report can say a lot about the quality of the inspector.
Also, look for the number of years in business, experience inspecting homes similar to the one you'd like to buy, accreditation through the American Society of Home Inspectors (ASHI) or other reputable trade organization and online reviews, which can give you a balanced perspective (everyone has a bad day, guys) on the inspector's services.
And listen up, penny pinchers (Kidding. You know we love you.): Shopping for the cheapest home inspection price is like shopping for the cheapest used car. You get what you pay for.
Playing Your Part in the Home Inspection
When interviewing a home inspector, ask the candidate if he or she enjoys company ("Can I tag along while you work?") or prefers to work solo. There is no one correct way to do an inspection, but if you want to join the inspector, be sure you select an inspector who is OK with this.
An experienced inspector has a set of procedures; it is important to respect the process. Don't pull your inspector away from the task to point out issues and ask questions. This can be super annoying to the inspector and lead to omissions. A team approach is always best. Follow along with the inspector, ask questions, take notes and remind the inspector of things you wanted to look at later in the inspection: "Does that bath fan actually vent to the outside? Let me go check while you finish with that electric panel."
Home inspections tend to take roughly three hours, depending on the size and age of the house. A good home inspector will show up with a variety of helpful tools, such as ladders, flashlights, laser levels, moisture meters, carbon monoxide detectors and even infrared cameras. If you join the inspection, dress for the weather and be prepared to get a little dirty.