How to Stay Completely Focused During the Final Walk-Through
Your offer is accepted, you're approved for the loan, the appraisal and inspections are done, and finally, you sign off your paperwork. Yay! You're done! Or are you?
Before you take ownership of your new home, you'll want to inspect it one last time with your real estate agent during the final walk-through.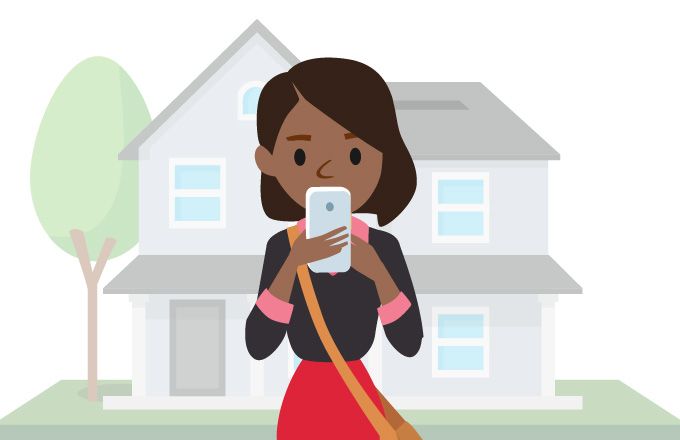 So, What Is It?
The final walk-through is not a thorough inspection of the home. You've already had an appraisal, a property inspection and a pest control inspection. These trained professionals know their stuff.
The final walk-through is meant to make sure that nothing has changed between the time you agreed to buy the home and the time you own it. You may be so anxious to get your keys and move in that you might brush off the final walk-through. Don't. Chill it for a minute and put on your business hat. You've made the largest purchase of your life; this is your chance to make sure you are getting what you paid for.
How to Prepare
Before your final walk-through, review the MLS listing, the appraisal, your purchase contract and the property inspection report. The MLS listing and the appraisal have photos that document what was present when the property was listed, and what the appraiser saw.
Familiarize yourself with the difference between real and personal property. Real property is anything that is attached to the property and is included in the sale unless specifically agreed to otherwise in your purchase contract. Real property includes built-in appliances, light fixture, carpets (but not rugs), window coverings, etc.
Make a list of all real property that you expect to remain. Light fixtures, for instance, are sometimes removed by the seller (so true!) and replaced with cheaper models. Window coverings and appliances are less likely to be removed, but they could be. Write down anything that is important to you.
Moving out can be rough on the house, so the condition might have deteriorated. Most homes today are staged to sell, so when you first saw it, the paint, carpets, trim and landscaping were probably in excellent condition. MLS listing photos will help trigger your memory.
The property and pest inspections will note any physical deficiencies. Make a list of any items the seller agreed to address before close of escrow. Hidden spaces (attic or crawl space) might be hard for you to personally inspect. Let's say the inspections recommended cleaning wood debris out of the crawl space; ask for certification from the pest control company that the work is completed, and make sure the seller has counter-signed it.
For visible items, simply make sure they are on your inspection list. For example, if the reports say the water heater isn't properly strapped, that's something you can easily see.
Print out the photos from the MLS listing and the appraisal to carry with you when you do your final walk-through.
Finally, review your purchase contract (and addenda) and make a list of any personal property the seller agreed to include. Armed with photos and your lists, you are ready for the final walk-through.
Taking Your Stroll Seriously
Remember, this is a business meeting. Do not wait until the last minute when it is too late to correct matters, and insist that you have enough time to inspect everything on the final walk-through.
Remember all the professional inspections have been done; you are looking for minor issues that nevertheless matter. Check every item on your lists. Use the photos to make sure nothing has been switched out, like window coverings.
Turn on every light, faucet and plumbing fixture to make sure they are working. Briefly run each appliance. (Don't forget the garbage disposal.) Take notes and photos. If anything needs to be addressed, you want it to happen immediately, before you close escrow.
Have your real estate agent walk with you, and take notes, too. She can let you know if you are within your rights to ask for something, and can help spot things you might otherwise miss.
When you get home, look through the reports, the MLS listing and your notes and photos one final time. Send your agent a message confirming everything you agreed upon during the inspection, and anything new that came up for you later.
Finally, if anyone promises something will be addressed after closing, be sure to get it in writing. Most folks are good people. Any variations from what you expected are probably just a misunderstanding. Give them time to make it right.
Then, move into your new home confident that you are getting exactly what you paid for. Congratulations!