Is Investing in a House a Smart Decision?
What makes a house a good investment? First, you should enjoy your time living in it. And, just as important, make some serious stacks when you eventually sell it for more than your purchase price. The beauty of your winnings? The profit (depending on the amount and time lived in the home) is tax free. Married couples stand to make even more.
There's always a risk that your home's value could — real talk — tank. Before the 2008 housing market crash, the concept of depreciating home values was practically absurd. Home values always go up, right? Not these days.
While there's no way to guarantee your investment will grow in value and pay off in the end, there are some ways to stack the decks in your favor.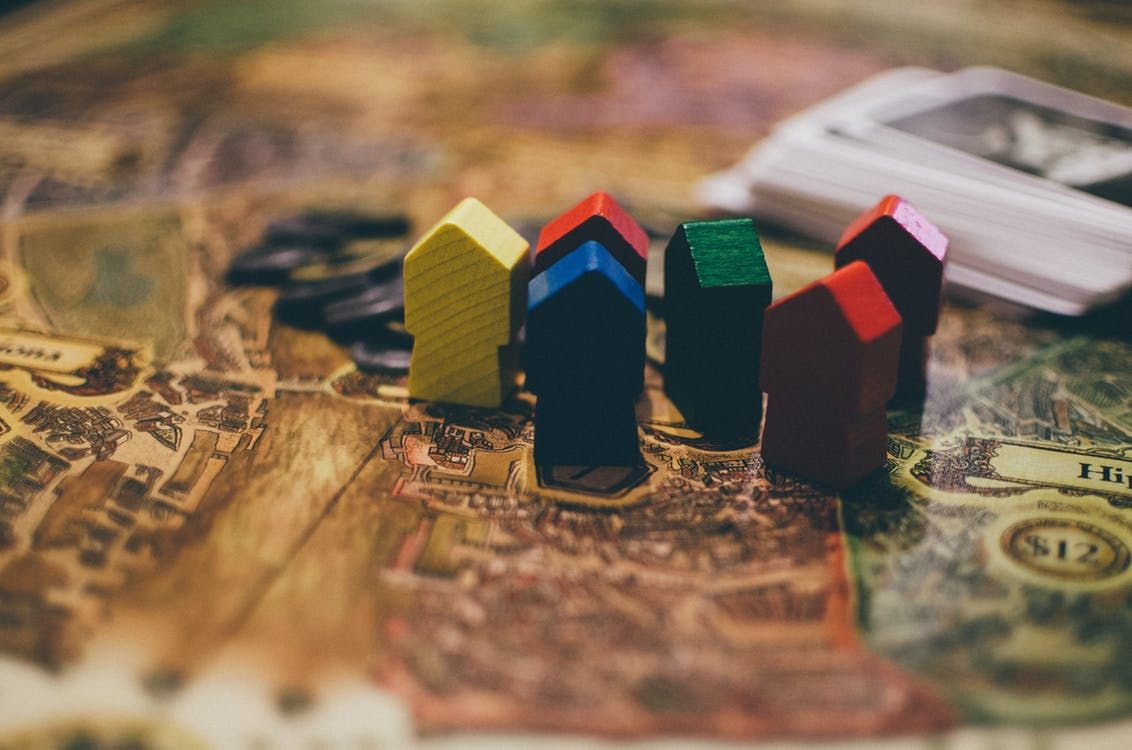 First, the Rent vs. Buy Discussion
Buying a house isn't for everyone. And that's okay. It's just as easy to rent a place to live, especially if property taxes, 30-year mortgages, yard maintenance and flood insurance sound like a big snooze. But renters on the fence, listen up: You're missing out on an interest tax deduction and, more importantly, the very real potential for tax-free appreciation. And every year you choose to rent, you'll be making money for someone else, whether that's a property management company or a landlord. Rent for decades? In that same time, you could have bought and paid for a home in full. Ouch.
The Facts About Fixer-Uppers
If you're willing to buy and overhaul a hella ugly house, then you'll at the very least be living in a house that will appraise for more than its purchase price. And while that doesn't mean much from day to day, at time of sale, you'll likely recoup your renovation investment and then some. And if you do some or much of the work yourself, you'll further improve your chances of breaking the bank at closing. Plus, you'll walk away with knowledge and skills you need to replicate the process over and over again, if you so choose.
Consider Up-and-Coming Neighborhoods
The real value of a home isn't as much the home as it is the piece of dirt upon which it sits. Location, location and location are the three most important details when determining the value of property.
If you're willing to be a trailblazer and buy a home in an area that's going through the gentrification process, you could score big time if you're patient. And, if you're willing to buy a fixer upper in an up-and-coming area, you're further improving your odds.
Here's a real-life example: Twenty years ago, you could have easily bought a respectable house in the in-town (although somewhat sketchy at the time) Virginia-Highland neighborhood of Atlanta for less than $200,000. Good luck finding the same house in the area for under $800,000 today, and on some streets, homes are going for well over $1 million. Value has little to do with the bricks or mortar. It has a lot to do with the location.
The Time to Cash Out or, Rather, Cash In
"When" is a tough question. Most of the time you have to consider things like school districts, commutes to work, how much your kids or spouse or dog love the neighborhood, etc. And if you try to time the real estate market and find the absolute top-of-the-value curve, you're more likely than not to make a mistake. Even real estate professionals can't say with 100 percent certainly when a piece of property has truly reached maximum value.
If you're really hoping to make a profit, then you'll want to keep tabs on your home's value. Knowing the value puts you in a better position to make the stay-versus-sell decision when the time comes. How often you check value, whether every few years or longer, will largely depend on the local and national economy, which nobody can truly predict.
And keep in mind: The true value of a house isn't what someone else, even an appraiser, says it is. The true value is the final sale price. If your $500,000 house sells for $400,000, then it wasn't worth $500,000. Your goal when selling a home is to be happy with the figures when you walk away from the sales transaction. That's when you know you've made a killer investment.