Why I Love the Restoration of Old Town Greenwood
It's Saturday night and you can't think of what to do. You go back and forth on whether you should go to the movies or if you want to do something downtown, but then you think to yourself... "I don't want to have to drive twenty or thirty minutes there and back." You think to yourself again, "I wish there was something around here to do."
While the restoration of Old Town Greenwood is not going to necessarily bring a slew of new attractions and businesses, what it will do is revive the area.
A major focus of the restoration will be on the facades of the buildings to increase the appearances of the local businesses as you drive down Main Street. Here is a picture of the Blind Pig having new front windows installed: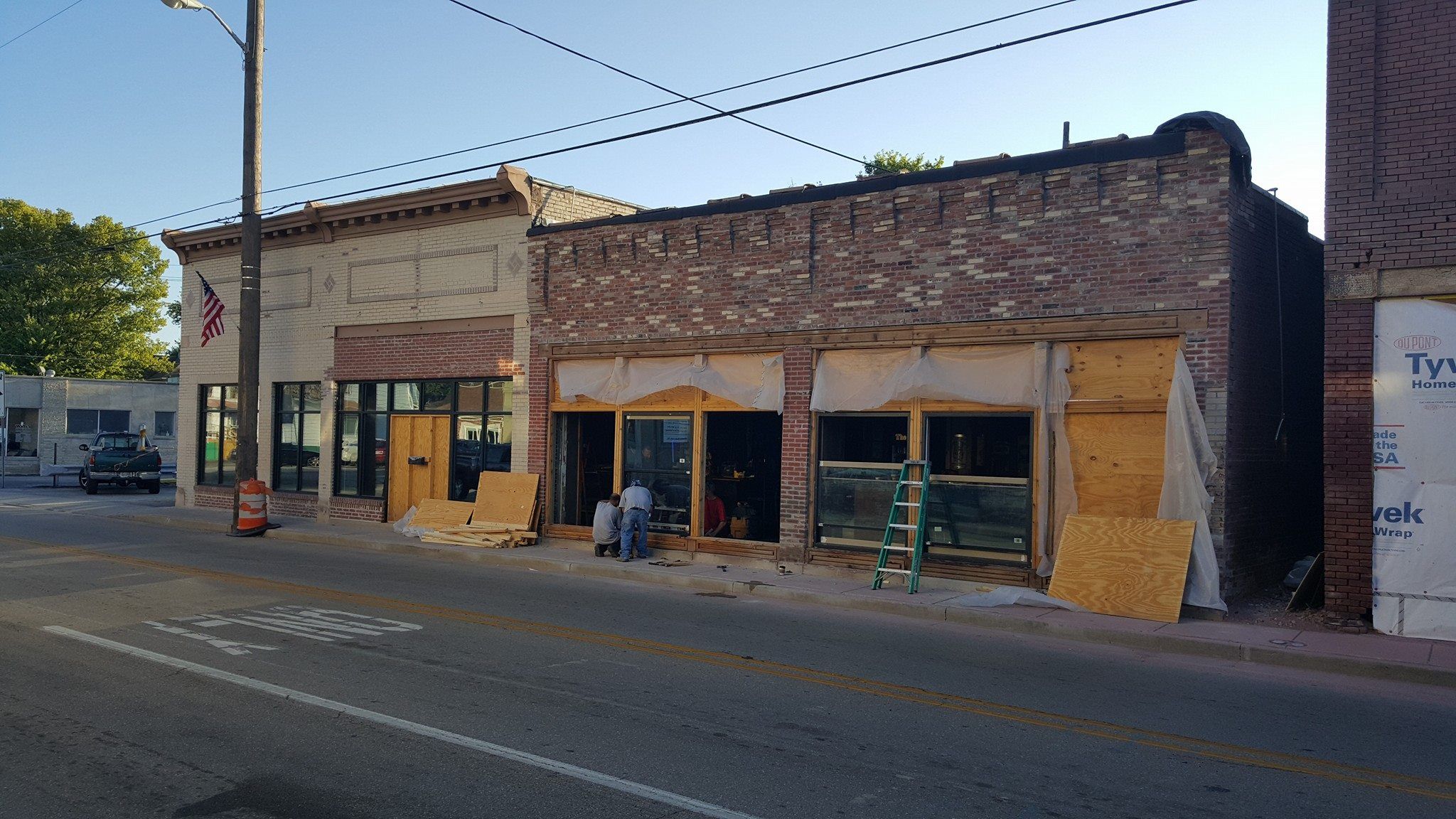 The better the area looks, the more likely people are to stop in at some of the local restaurants and businesses.
Some of the local places include:
The thing I love most about the entire project isn't just the fact that all these businesses and buildings, and more, will receive new facades, but the idea behind it. I love that it will give Greenwood one more thing to be proud of. I love that it will draw our own citizens to help support the local businesses not because they feel obligated because of a relationship they may have with the owner, but because they truly want to.
Another factor that gets me excited is the plan to reduce traffic in the area.
On a daily basis there are long lines of traffic at the Main St. and Madison intersection. Part of the plan is to spend an estimated 8.25 million on rebuilding and widening Main St, moving utilities, improve sidewalks, improve traffic patterns, add parking, restore old buildings, and redevelop Old City Park.
This will result in more fluid traffic and plenty of available footpaths for people who are wanting to walk from place to place.
So, what's left to say about the project?
I love that on Saturday night I am not going to have to think long about where I want to go to that's close to home. I love that I won't have to drive far to find something entertaining. But most of all, I love that people are going to be excited about Greenwood and supporting its local businesses.
For more information you can go to the Restore Old Town Greenwood Facebook page.